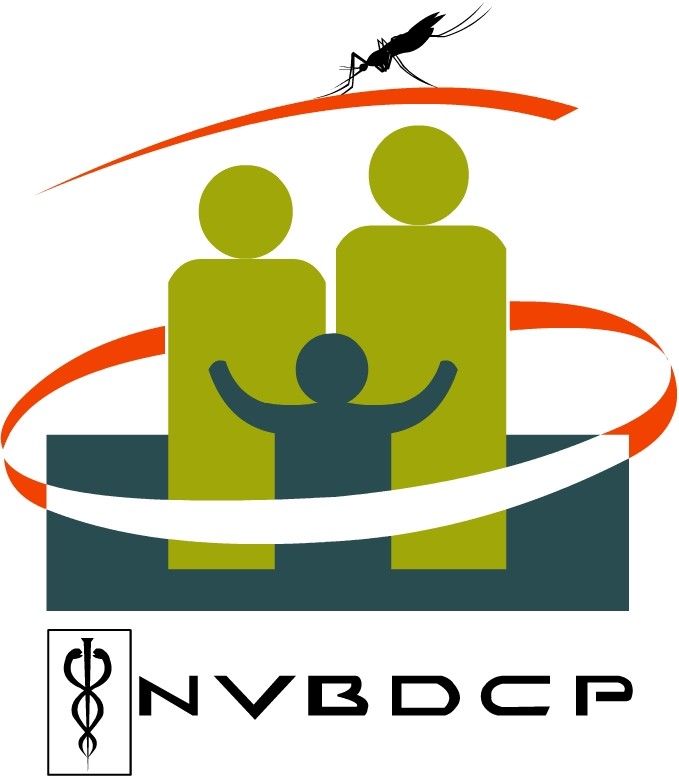 State Vector Borne Diseases Control Programme (Malaria) MIZORAM
State Vector Borne Diseases Control Society/Programme was started on April, 2005 to tackle the following diseases – Malaria (w.e.f. April, 2005), Dengue (w.e.f. Oct., 2010) in Mizoram.
Objectives:
* Prevention of deaths due to Malaria.
* Prevention of Morbidity due to Malaria.
* Maintenance of ongoing socio-economics development.

Achievement 2017

In Mizoram, API was 6.24 in 2016 and 4.18 in 2017 (upto October, 2017). The ABER was 22.86 in 2016 and 15.58 in 2017 (till October, 2017). Malarial Death is also reduced from 9 in 2016 to 0 (upto October, 2017).
The acceptance of Indoor Residual Spray (IRS – DDT Spray) by the community has been not satisfactory and the percentage of Houses covered by the DDT Spray is 64.32% in 2016 and 75.74% in 2017.
In during 2016, NVBDCP distributed 5,29,000 Long Lasting Insecticides Treated Nets (LLINs) to the people (community) where API is 1 and above in Mizoram.
Dengue control programme is included under SVBDCP, Mizoram since 2012. In 2016, 1423 suspected Blood were examined with confirmed cases of 580. And in 2017, 886 suspected Blood were examined with confirmed cases of 107 till Oct, 2017. There has been no death in Mizoram due to Dengue till now.

Achievement during 2016-2017
It was implemented in Mizoram in the year 2005 headed by Joint Director (Malaria) cum State Programme Officer.The Programme includes - Malaria, Dengue, Chikungunya, Japanese Encephalitis, Filaria and Kala Azar. Out of these 6 diseases till date only Malaria and Dengue cases are found in Mizoram and the Programme mainly focussed on these 2 diseases only.
Malaria:
529000 of Long Lasting Insecticidal Nets (LLINs) distributed among communities (with SC > 2API), covering more than 700 villages
Total number of Malaria cases (Pv & Pf) in 2016 was 7583 (71.28% reduction from 2015)
Number of Malaria Pf cases in 2016 was 5907(73.9% reduction from 2015)
57.14% reduction in deaths as compared to the previous year (21 deaths in 2015, 9 deaths in 2016)
98.41% screening of fever.
69.43 % of P.f cases treated with ACT
In 2015 ABER - 26.85% and API was - 4.72, in 2016 ABER - 22.86% and API -6.47%.
2 rounds of IRS (DDT spray) conducted with 57.38% coverage in 1st round(March-April) and 59.29% coverage in 2nd round(June-July).
Out of 2 existing Sentinel Site Hospitals (Civil Hospital –Aizawl & Lunglei) 7 new Sentinel Site Hospitals identified in the rest 7 districts.
New Entomological Unit set up in the State Headquarter with 1 Entomologist and 2 Insect collectors for Entomological Surveillance, research based studies, sensitivity testing, etc..
Dengue:
Dengue was officially included in the Programme since October 2010, but cases were identified from 2012 only.
The State has identified two Sentinel Site Surveillance Hospitals for Dengue - Civil Hospital, Aizawl and Lunglei for surveillance and case management.
422.49% increase in surveillance during 2016 (1423 tests) compared to previous year (338 tests).
1348% increase in case detection during 2016 (580 Cases) compared to previous year (43 Cases).
Dengue Cases Pocket Outbreaks in Aizawl and Kolasib Districts.
Fogging and source reduction done at outbreak localities.
Training of Medical Officers on Dengue treatment and diagnosis conducted.
No deaths due to Dengue till date.
Achievement 2015-16

Name of District

Population

No. of Fever Cases

No. of RDT Performed

No. of BSE Performed

Total Blood Examination

Total Malaria Cases

Pv Cases










1

2

3

4

5

6

7

8




Aizawl East

257134

55691

21811

33880

55691

485

207




Aizawl West

170089

37822

23549

20926

37454

783

379




Lunglei

156224

57560

33323

23336

56659

7303

765




Saiha

60221

10337

8963

1078

9941

962

229




Kolasib

85969

29397

21865

7445

29310

860

259




Mamit

79841

36042

28971

7063

36034

8030

968




Champhai

137779

15256

8703

6218

14921

76

18




Lawngtlai

144433

47337

36003

11311

47314

7764

935




Serchhip

65034

15618

10209

5416

15618

137

41




TOTAL

1156724

305060

193397

116673

302942

26400

3801



Pf Cases

Total No. of Death

ABER

API

SPR

SFR

Pf %










9

10

11

12

13

14

16




278

1

21.66

1.89

0.87

0.50

57.32




404

3

22.02

4.60

2.09

1.08

51.60




6538

4

36.27

46.75

12.89

11.54

89.52




733

3

16.51

15.97

9.68

7.37

76.20




601

1

34.09

10.00

2.93

2.05

69.88




7062

5

45.13

100.57

22.28

19.60

87.95




58

1

10.83

0.55

0.51

0.39

76.32




6829

1

32.76

53.76

16.41

14.43

87.96




96

2

24.02

2.11

0.88

0.61

70.07




22599

21

26.19

22.82

8.71

7.46

85.60