SUSPENSION APRIL2021-MARCH2022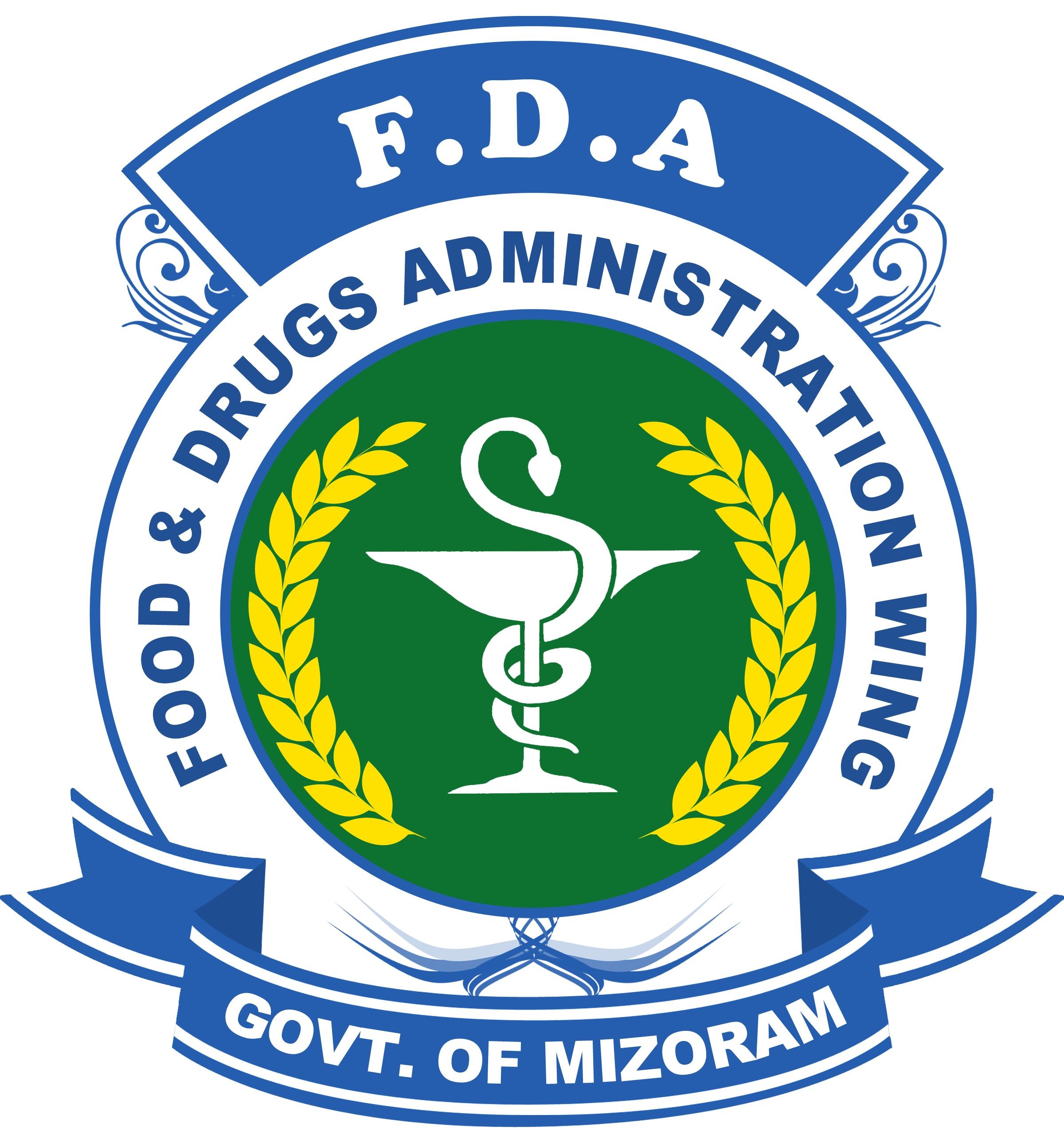 Mizoram Drugs Regulatory System started functioning in the state since the year 1986 under the Health & Family Welfare Department.
The Drugs Regulatory Officers are implementing the Drugs & Cosmetics Act 1940 & Rules 1945 in the state regulating the manufacture, sale and distribution of drugs and cosmetics to ensure availability of standard quality of drugs and cosmetics to the consumer/public. They maintain quality of drugs through licensing, periodical inspection to assess the extent of compliance and monitoring the quality of drugs in the market through sampling and post marketing surveillance. They inspect and regulate the function of blood bank to ensure safety of blood for transfusion. They launch prosecution in the court of law to those who contranvene the provisions of the Act and Rules there under.
The Drug Regulatory Officers are also enforcing the Drugs (Price Control) Order 2013 to regulate supply and prices of the bulk drugs and formulations in order that the public could get regular supply of drugs at affordable prices and also control hoarding and shortage of drugs. Inspite of the land locked nature and difficult terrain that create problem in transportation, all the pharmaceutical formulations could reach the consumer at MRP even at the remotest corner of the state.
The Drug Regulatory Officers are also regulating and enforcing the Drugs and Magic (Objectional Advertisement) Act, 1954 to control advertisement of drugs through media that could give false information misleading the public for self medication or self medical treatment and also to protect the society from quacks.
In addition to the normal work and duties the misuse/abuse of prescription drugs becoming a kind of trend among youngsters of the state leads to arising of illegal selling of such drugs in the state both by local people as well as those from outside the state. This increases the workload of the regulatory personnels as it require all time monitoring and tackling to protect the society.
Also, the state being in the international border area makes it an important gateway for illegal export and import of bulk drugs, pharmaceutical formulations and cosmetics. The drug regulatories with such less facilities are trying their best effort to tackle such bigger challenges.
AIMS AND OBJECTIVES
To ensure the availability of standard quality of drugs and cosmetics to the consumer and to ensure safety of blood transfusion.
Availability of drugs at reasonable prices and to control hoarding and shortage of drugs in the state.
To prevent objectionable and misleading advertisement in order to discourage self-medication and self-treatment.
To prevent misuse of abusive drugs.
The organizational set-up of Mizoram Drugs Control Administration comprises of the following Officers:
Sl No

Name of Drugs Control Officers

Place of Posting

Mobile Number

E-mail id

1

Lalsawma Pachuau, JD, Controlling & Licensing Authorty


DHS

9436152192

2

F.Lalliantluanga, DD

DHS

7005084957

3

H.Vanlalnghaka,DD

DHS

9612351804

4

Lalchhandama,DD

DHS

8731915123

5

C.Ramdinmawii, AD

Champhai

9612178319

6

Laldinpuii, AD

DHS

9436147363

7

K.Lalngilneia, AD

Mamit

9436149156

8

Timothy Thanchungnunga, AD

Aizawl W

9436147360

9

R.Vanlalruata, AD

Aizawl E

943614370/

9862725384

10

R.Vanlalsiama, Ad

Lunglei

9436959040

11

Sarah Laldintluangi, AD

Serchhip

8413936387

12

B.Lalzamliana,DI

Aizawl W

8731993250

13

Lalruatdika Varte,DI

Kolasib

8256993550

14

Judy Lalrengpuii,DI

DHS

9862367482

15

Lalduhsangi,ADI

Mamit

9612208424

16

Lianhmingthangi,ADI

Siaha

6909890395

17

Zarzokimi,ADI

Champhai

9862331393

18

Malsawmtluanga, ADI

Lunglei

9856255440

19

Lianhmingthangi Ralte, ADI

Aizawl E

9612227021

20

P.Laltlanzova, ADI

Lawngtlai

7085699197

21

Carolyn Rinzampuii, ADI

Serchhip

9612664586

22

Lorind Lalthannguri, ADI

Aizawl W

7085362884
FOOD SAFETY PROGRAMME
(Food Safety and Standard Authority of India)
INTRODUCTION

Food Safety and Standards Act was enacted by the Parliament of India in its 56th year of Republic of India in the year 2006.This act is meant to consolidate the laws relating to food and also to establish a science based standards for article of food. It lays a direction, instruction and guidance with regards to manufacture, storage, distribution, sale & import and also to ensure availability of safe food and wholesome food for human consumption. Food Safety & Standards Cell of the Directorate of Health Services is responsible for the execution of the programme and works for the implementation of the Food Safety and Standards Act, 2006 and the Regulation, 2011.
OBJECTIVES/TARGET

Consumption of unsafe and unhygienic food can cause a number of avoidable diseases and can retard the development of the people. So,to ensure the availability of food that is hygienic and safe for consumption by human beings, educating the general public about their rights to food safety, checking and inspecting suspected food articles are the most important aims and objective of Food Safety & Standards Act, 2006. It provide provisions to prevent food adulteration and prohibit the sale of unsafe and sub-standards food and can also impose a severe punishment including imprisonment to those who does not comply and follow the provisions it.
FOOD SAFETY ENFORCEMENT
Sl No

Name

Place of Posting

Mobile Number

E-mail id

1

Secretary/Commissioner of H & F.W Deptt as Food Safety Commissioner

Secretariat

0389-2336641

2

Lalsawma, Joint Director (Food & Drugs) as Deputy Food Safety Commissioner

DHS

9436152192

3

F.Lalliantluanga, Designated officer

DHS

7005084957

4

H.Vanlalnghaka, Designated Officer

DHS

9612351804

5

Lalchhandama, Designated officer

DHS

8731915123

6

John Laldingliana
Food Safety Officer

FDA,DHS

6009315334

7

Lalrinkimi Pachuau, Food Safety Officer

FDA, DHS

9436375019
ACHIEVEMENTS OF FOOD & DRUGS: 2018-2020

| | | | |
| --- | --- | --- | --- |
| Report | 2018 | 2019 | 2020 |
| No.of drugs licence issued | 126 | 152 | 179 |
| No. of Drugs license cancelled | 63 | 444 | 70 |
| No. of Drugs license renewal | 189 | 469 | 140 |
| No. of Drugs license suspended | 9 | 3 | 3 |
| No. of Show cause Notice Served | 78 | 148 | 55 |
| No. of Sale Premises Inspection | 603 | 954 | 1067 |
| No. of Sample Drawn for Analysis | 461 | 152 | 16 |
| No. of Case Registered in Court of Law | 3 | 2 | 3 |
| No. of Convicted/Acquittal pending if any | 1 | 1 | 3 |
| No. of Drug price violation found | | | 28 |
| No. of Food License issued | 191 | 211 | 135 |
| No. of Food License Registration | 331 | 761 | 450 |
Revenue Collection
| | | | |
| --- | --- | --- | --- |
| Drug License application fee | 4,33,397 | 4,75,680 | 5,15,450 |
| Drug License renewal fee | 6,21,332 | 7,90,330 | 2,94,660 |
| Total | 10,56,729 | 12,66,010 | 8,10,110 |
| Total Revenue (Food License & Registration) | 9,48,700 | 13,00,500 | 5,97,700 |
MIZORAM PRICE MONITORING AND RESOURCE UNIT
Sl No

Name of Drugs Control Officers

Place of Posting

Mobile Number

E-mail id




1

PC Lalhmangaihzuali
Project Coordinator

FDA,DHS

8258996678




2

Lalawmsanga,
Field Investigator




FDA, DHS


8974728576




3

MS Dawngliani Ralte,
DEO




FDA, DHS


7005618688
Note :
Govt. Of Miozoram had given permission for engagement of empanelled consultancy firm for construction of State Drug Testing Laboratory amounting to Rs 250 lacs as funded by Central Government and work had started from December 2019. 70% of work completed.





Mizoram Drugs Price Monitoring Research Unit been set up on September 2020. Since its inception 29 Nos. of violations ( particular brand of drugs sold above MRP) had been detected and reported tor NPPA.





Relating to Covid-19 FDA had work tirelessly to maintain the standard of Hand Sanitizer and in this regard, 6 brand of not of standard quality hand sanitizer were seized from the market.Vit C tablet (mfg Saratra Healthcare, Dehradu) had been found NSQ and recalled from market

. FDA had been very vigil to check black marketing of covid related medicine (eg Ramdesivir, tocilizumab etc).





Food Safety on Wheels: A Mobile Food Testing Laboratory called Food Safety on Wheels was received from Food Safety and Standard Authority of India, MoHFW. This is being utilised on the roads. The vehicle is equipped with various food testing equipments for testing aflotoxin, microbiological, milk, oil etc.





Work Plan proposal under Memorandum of Understanding (MoU) for 2021 – 2022 for strengthening of food safety eco-system in the country was submitted to FSSAI. The work plan is approved and fund is due to be sanctioned in a short while.