OFFICE OF THE DIRECTOR
DIRECTORATE OF HEALTH SERVICES
(MASS EDUCATION & MEDIA SECTION)
(PRESS HAND OUT)
DATED AIZAWL THE 13th MARCH, 2023
(Kum upa mi 90 chuang a thlawnin an mit ensak a ni)
WORLD GLAUCOMA WEEK 2023 PUALIN KULIKAWN YMA HALL AH UPA PAWL MEMBER TE TAN A THLAWNA MIT ENTIRNA BUATSAIH A NI.
Vawiin March ni 13 hian khawvel puma mit Pressure sang vanga harsatna awm thei te in hriattirna World Glaucoma Week hman a ni a, hemi pual hian National Programme for Control of Blindness and Visual Impairment, NHM chuan Kulikawn YMA Hall-ah Upa Pawl member te tan a thlawna mit entirna hun an buatsaih.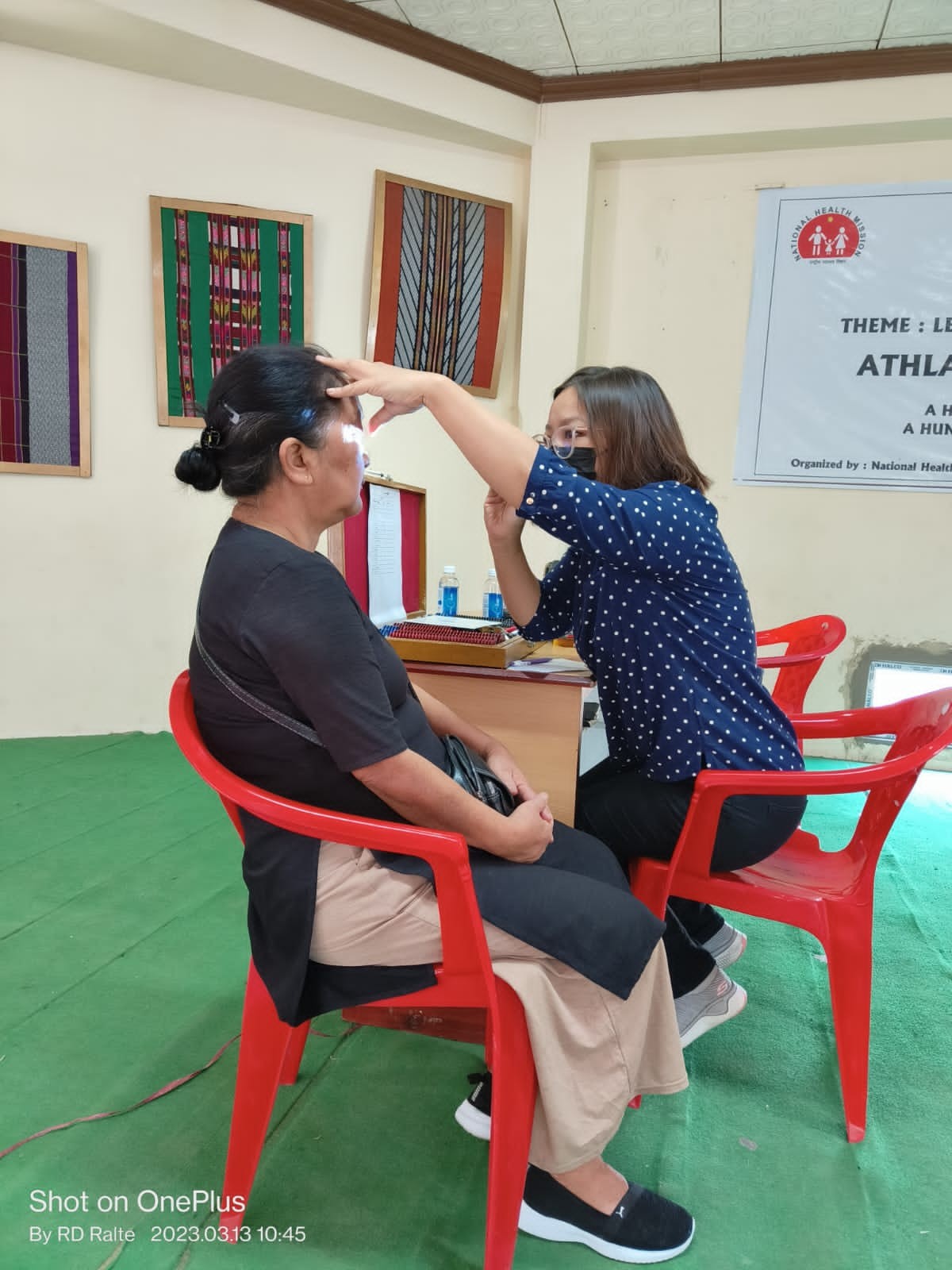 Vawiina Free Eye Screening tan a nih hma hian thusawi tawi leh Glaucoma in hrilhfiah na Dr Lalbiaksiami, State Programme Officer, NPCB& VI -in a nei a. Dr.Lalbiaksiami chuan kalkhawmte hnenah thu sawiin kum upa lam ten mit khaw hmuh fiah an neih nana an dinhmun dik tak thlithlai sak hi chhung tinin kan mawh a ni tiin mit enkawl that pawimawhna sawiin zirtirna a pe a ni.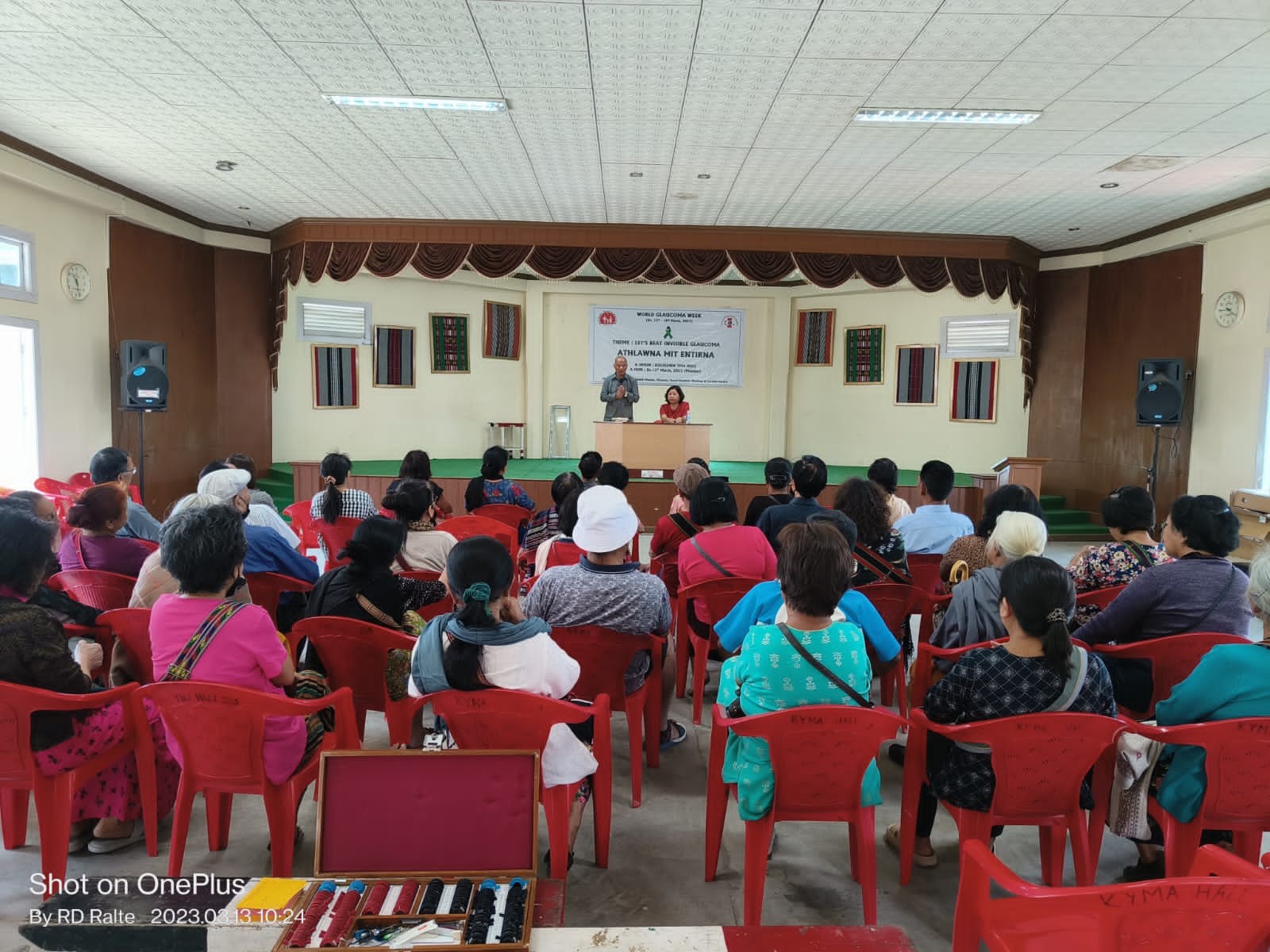 Vawiinah hian NPCB&VI thawktute hi Synod Hospital, Durtlang-a Ophthalmic Department leh Caridad Society, Aizawl Hospital ten nen a tangkawpin he inentirna hi buatsaih ani. He thu buaitsaih lai hian Upa Pawl Member mi 90 chuang inentir an awm tawh a. Upa Pawl member te chuan NPBC&VI ten an chunga duhsakna an rawn lan tir chu lawmawm an tih thu an tarlang bawk.
World Glaucoma Week hi kum tin March thla ah hman thin a ni a, kumin ah hian March ni 12 - 18 chhungin hman tur ani.
Glaucoma hi mitdelna thlentu tam ber dawttu a ni a. Kum naupang atanga kum upa thlenga neih theih a ni. Hetiang a nih avang hian tun tum World Glaucoma Week-ah pawh regular taka mit check-up leh Optic nerve damage (mit hrui ro) neih leh neih loh entir a pawimawh zia tlangaupui a ni.