OFFICE OF THE PRINCIPAL DIRECTOR
HEALTH & FAMILY WELFARE DEPARTMENT
............................
MASS EDUCATION AND MEDIA SECTION
PRESS HANDOUT
DATED AIZAWL
The 27th January, 2020
CORONAVIRUS CHUNGCHANGAH RAMPUM HUAPIN VIDEO CONFERENCE NEIH A NI.
Vawiin January ni 27th January 2020, chawhma dar 11:00 khan tunlaia China-a Coronavirus hrileng mek chungchangah Union Health Secretary hovin India ram state zawng zawng huapin video conference neih a ni. Hemi hunah hian Mizoram state aiawhin State Rapid Response Team Member 6, Zoram Medical College, Civil Hospital Aizawl leh Integrated Diseases Surveillance Programme atangin an tel a. Heng team member-te hi Dr. Pachuau Lalmalsawma, State Surveillance Officer-in a ho a ni.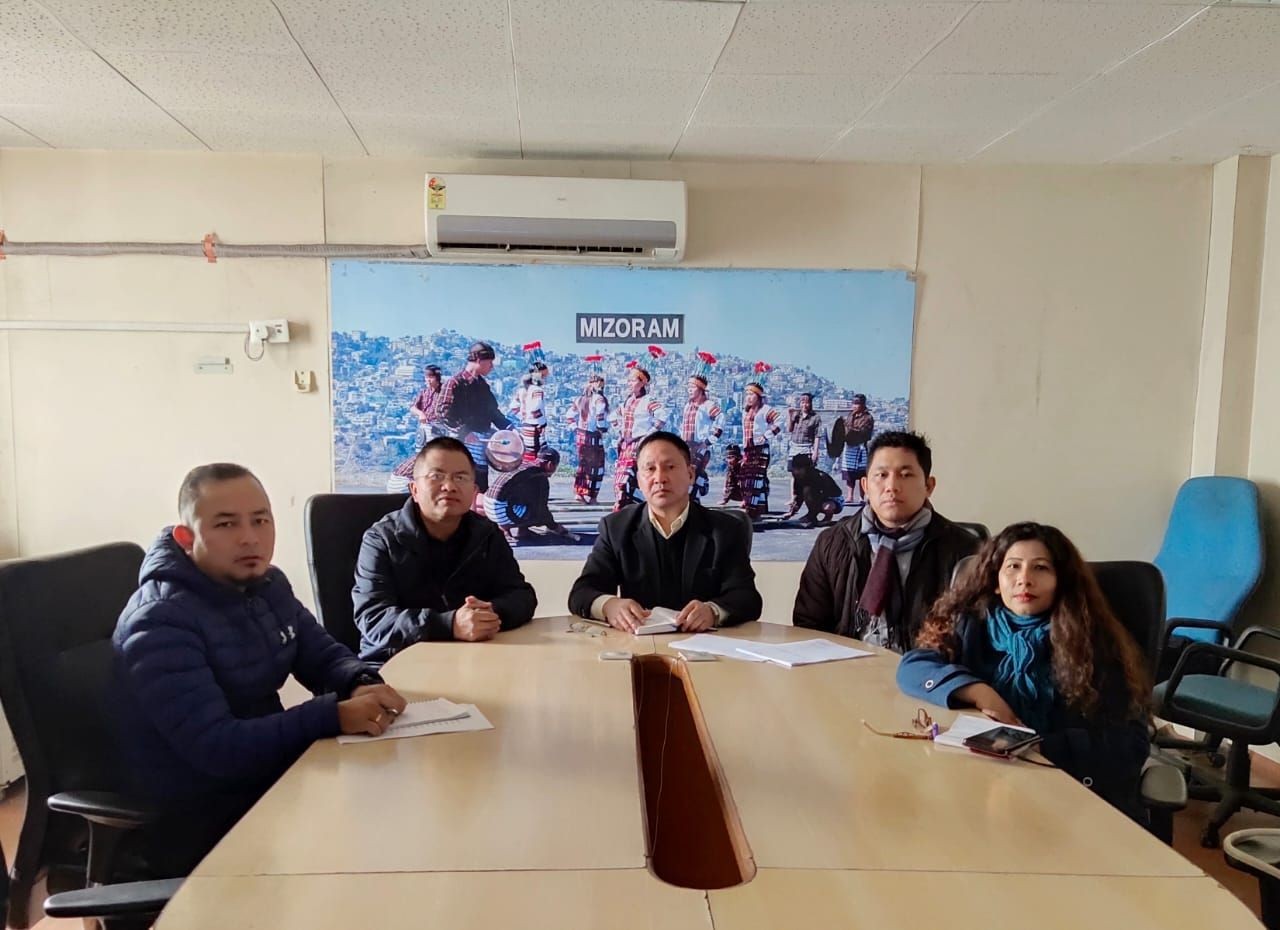 He video conference hi coronavirus hrileng dona beihpui thlakna a tel Central Ninistry hrang hrang – Ministry of Home Affairs, Civil Aviation & Shipping-a Secretary-ten an hmanpui bakah Nepal ram nena ramri nei state panga Chief Secretary ten an hmanpui a ni.
He Video Conference-ah hian Union Health Secretary Preeti Sudan chuan state hrang hrangte chu he natna tha taka lo do let tur leh a tul anga hma la tura chahin State hrang hrangte chu coronavirus avanga damlo nia rinhlelhte hmuhchhuah leh enkawl kawngah ram chhunga an rawn luh theihna hmun hrang hrang, Thlawhna tumhmun leh Lawngchawlhna neite chu a bik taka inthlahdah lo turin a chah.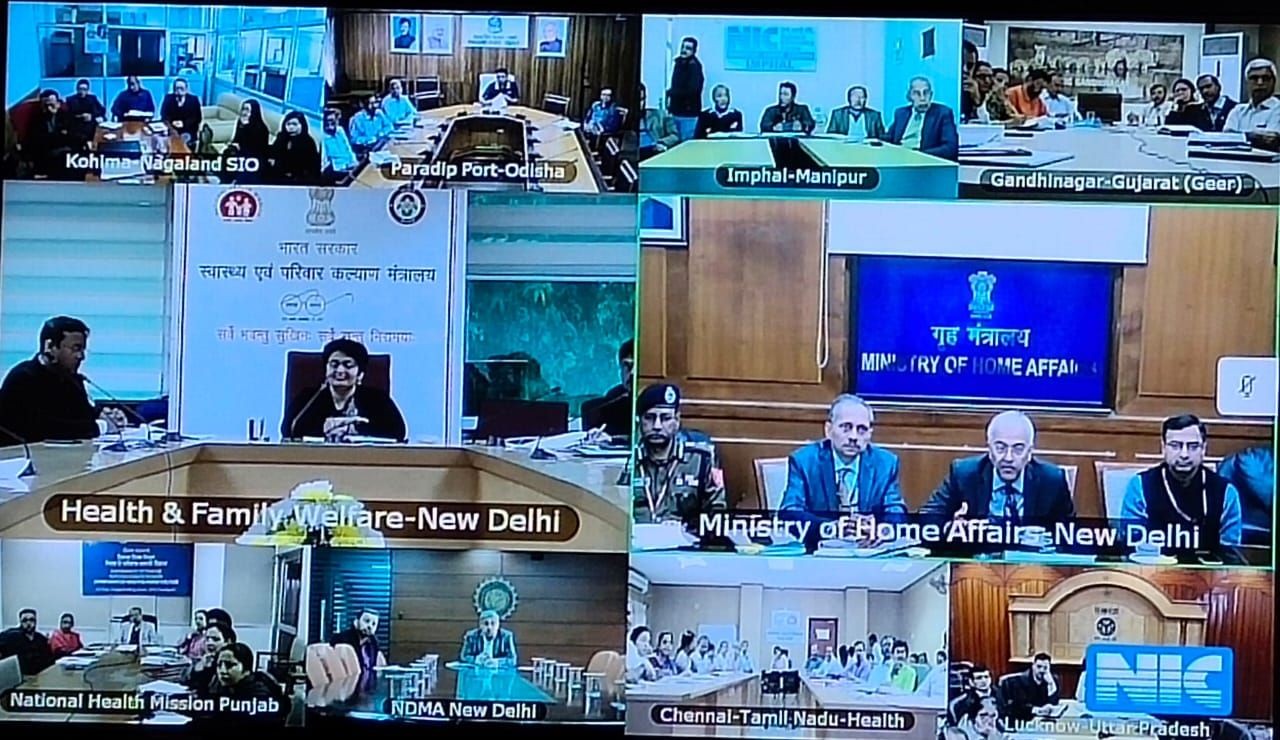 Tukin zing (27.1.2020) thleng khan coronavirus vanga damlo hmuh chhuah zat hi China-ah ringawt pawh 2744 awm tawhin mi 80 laiin an thihpui tawh a ni. Tin, heng ram Thailand, Japan, South Korea, Vietnam, Singapore, Malaysia, Nepal, France, Australia leh USA-ah te hian damlo hmuhchhuah zat chu 33 an tling tawh bawk.
Hrilenna hmun Wuhan bawr velah hian India ram atanga lehkha zir enge emaw zatin tunah hian Kerala State an rawn pan mek a. Heng hmun atanga khualzin ram chhunga rawn lutte chu hmaih awm hauh lovin an hriselna en dik vek zel an ni.
Hemi denchhen hian Health Department chuan thuchhuah siamin hrileng darh zel kawngah mipuite mawhphurhna a san thu sawiin ram pawn atanga zin hawte chu hritlang leh khawsik an neih chuan damdawi in pan vat tura an duh thu an sawi a. Tin, coronavirus hrileng hi hritlang chikhat a ni a, awlsam taka hritlang hnaptui leh hahchhiau atanga kai theih anih avangin a ti punlun lo tur leh he natna laka inven nan hian tui leh sahbawn emaw alcohol based hand washing ang chi a kut sil ngun te, khuh leh hahchhiau laia hnar leh hmai rawmawla hup te, sa leh artui hmin taka chum chauh ei te, mi a vei ni a rinhlelhte bula awm hnaih loh te leh ran leh ramsa hnaih loh te hi a pawimawh hle a ni.
India ram state thenkhatah he natna avanga damlo rinhlelh eng emaw zat awm mah se la, tun dinhmunah chuan finfiahna mumal tak a la awm rih lo. Hetiang a nih avang hian tun dinhmunah mipuite chiai lo turin department chuan a chah a. He natna a lo luh palh thut pawha a tul anga lo hmachhawn turin Central Sawrkar nen chak taka hma lak mek zel a ni.